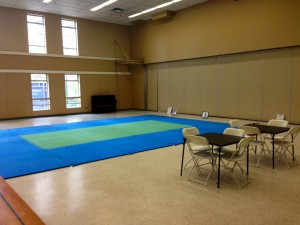 VANCOUVER:
Sensei Michael Gordon, 6th Dan
Head Instructor
Sundays 3:30-5:30pm
You must register/confirm in advance.
**Please arrive 15-20mins early to change and help set up.
Holy Trinity Anglican Church
1440 West 12th Ave, @Hemlock St, Vancouver BC
Free parking under the church!
Current Fees: $20 drop-in
4 classes per month=$75, 8 classes per month=$125
Discounts: 6month package of 4 classes/month=$360 (savings of $90 total); 6month package of 8 classes/month=$600 (savings of $150 total)
Annual membership fees due January of each year. The fees for 2019 are:
$100/individual
$150/couples
$75/students, underemployed.